By looking at LinkedIn ad examples you will learn more about how to promote your ads. It's also a good habit to see what your competitors are doing in regards to their approach to creative design and copywriting.
Over several months I've been collecting multiple LinkedIn ad examples by taking screenshots from my personal feed and company page ad profiles. If you're looking for some inspiration or trying to figuring out what is the is best "formula" to a successful ad, look below for the best LinkedIn ad examples from large and small brands. This list will be constantly being updated over the course of 2019, so bookmark the page and check back every week or two!
Your benefits by looking at LinkedIn ad examples:
Gain a better perspective of recent ads on the platform
Increase your library of ideas for ad campaigns
Learn about creative approaches to ad design and copywriting
LinkedIn Ad Examples
1. Ginger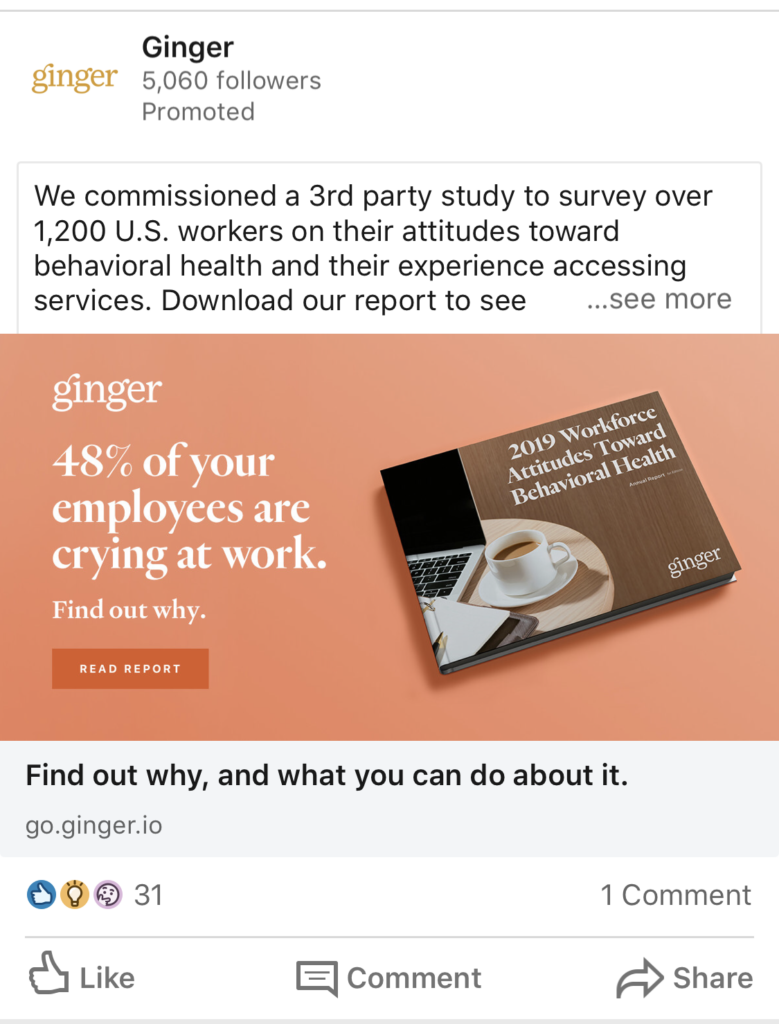 2. Adjust
3. Litmus
4. Spotify
5. Outbrain
6. SurveyMonkey
7. Terminal
8. Wix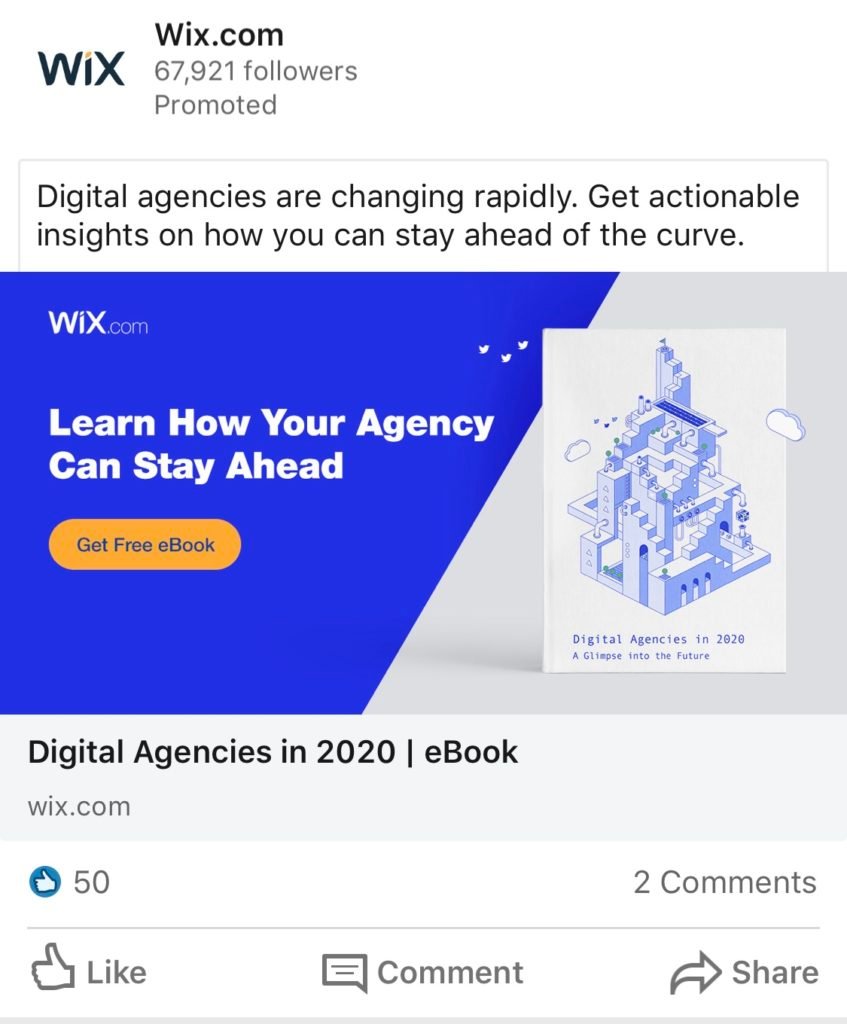 9. Upwork
10. Microsoft 365
11. Invoca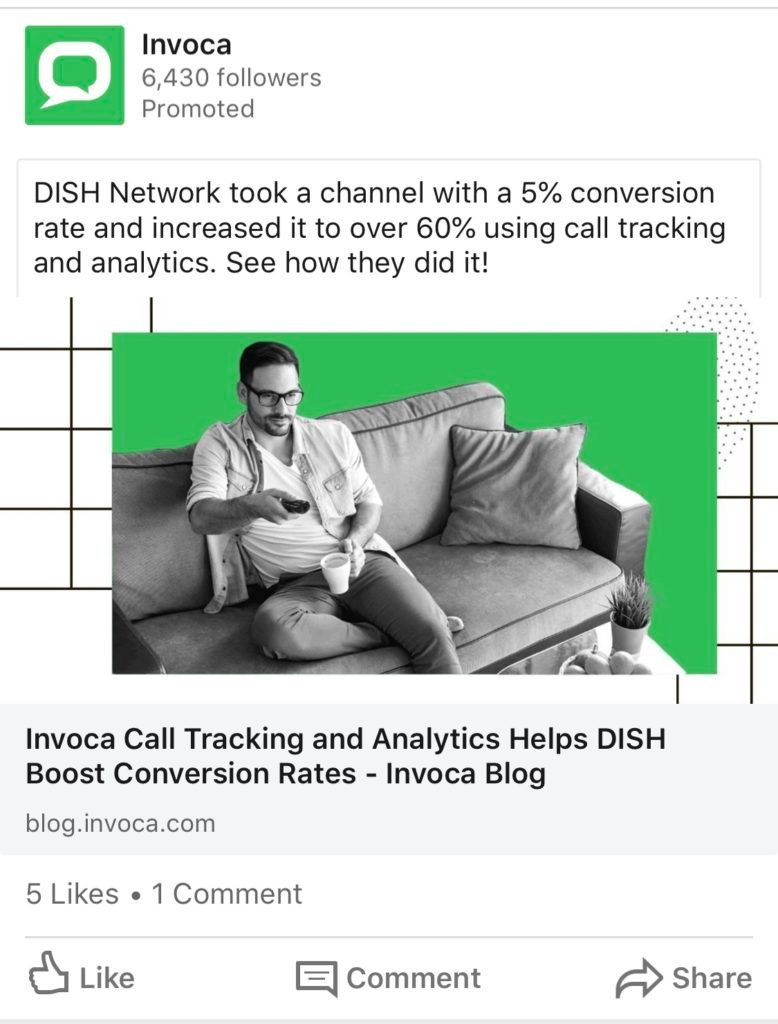 12. Taboola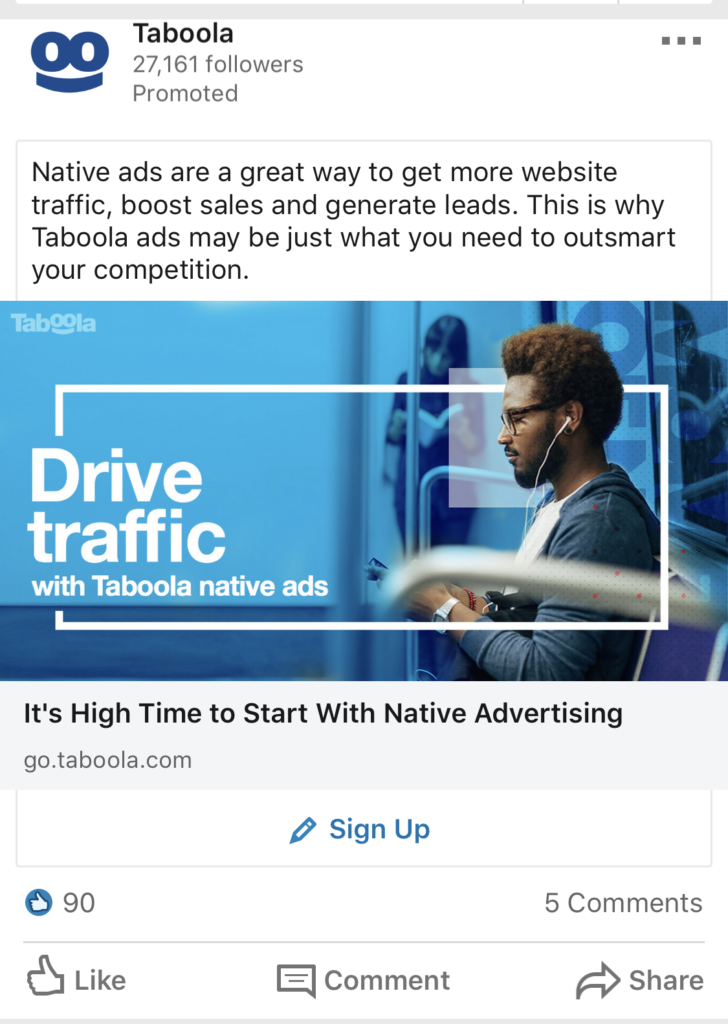 13. Zaius
14. 1Q
15. Paycom
16. HelloWorld, Inc.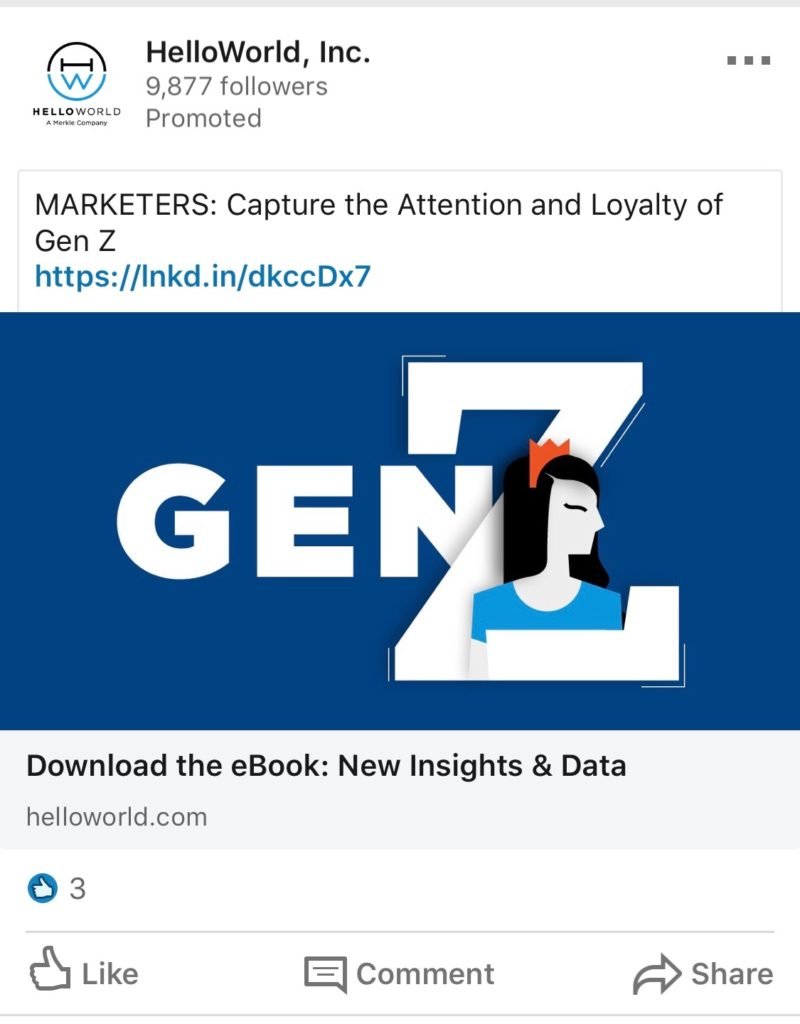 17. Clearbit
18. T. Rowe Price
19. Bolt
20. SendinBlue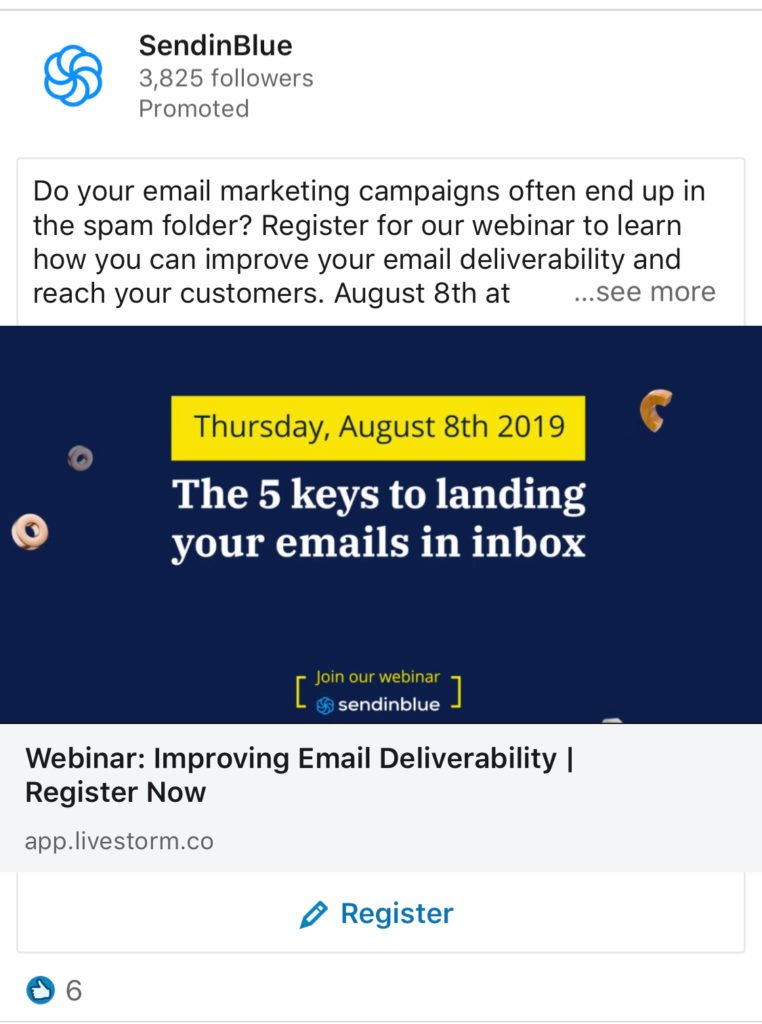 21. ZipRecruiter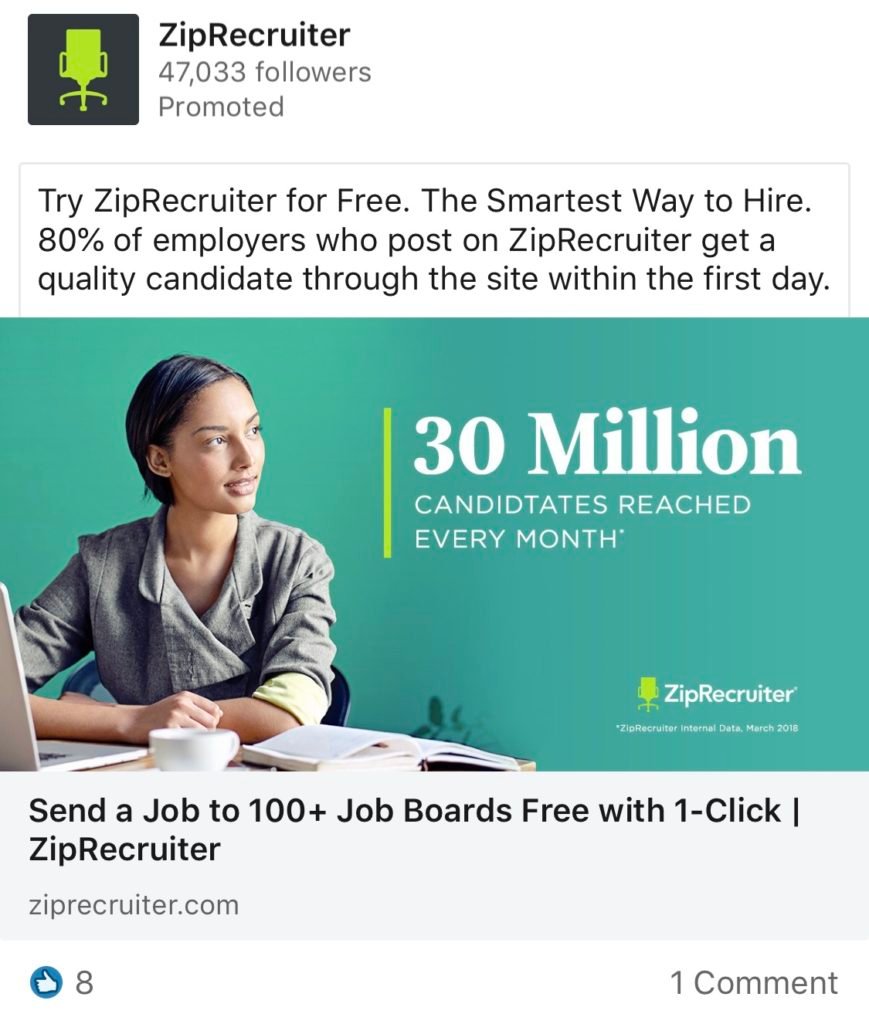 23. Carta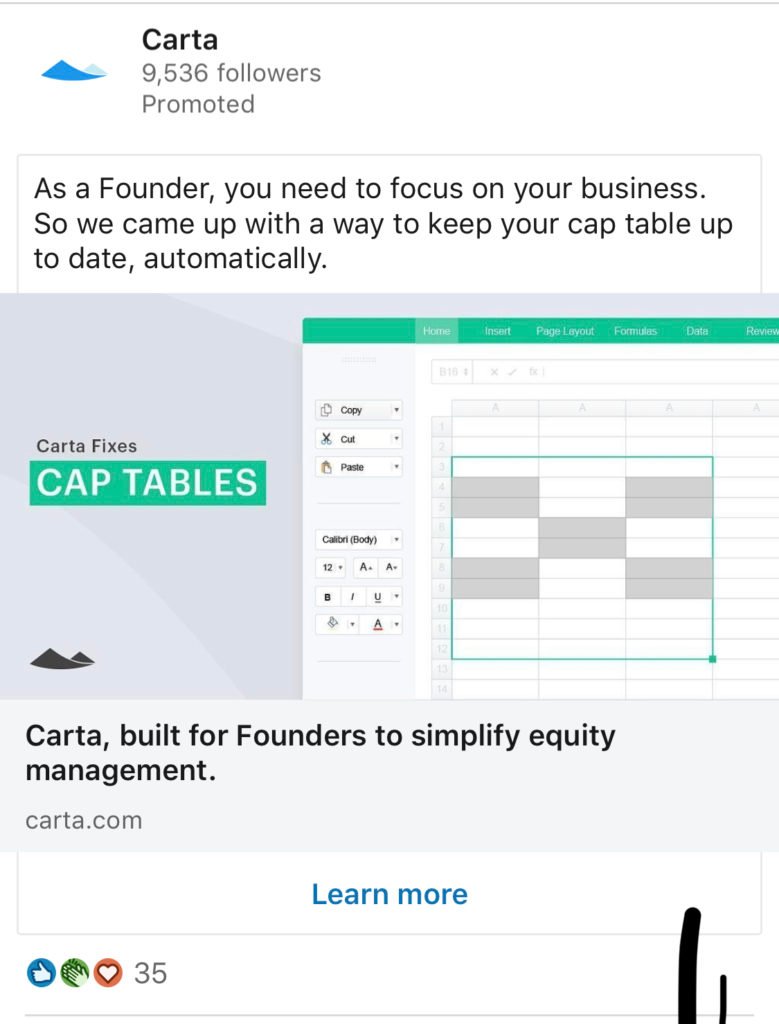 24. HERE Technologies
25. Zendesk
You've reached the end!
Please reach out on our contact us page if you're interested in having your ad featured in the list, and comment below on your favorite ad!
Sources
Personal LinkedIn feed of promoted posts.
Company page profiles "Ads" section.
Asterisks denotes affiliate partnership.
With over 9+ years of experience in digital marketing, Jiun helps businesses attract new customers through multiple digital channels. She also designs marketing collateral, and builds websites that supports business growth. Jiun has background in graphic design, marketing, and front-end web development which allows her to create simple and effective marketing strategies.