Many in-person events are canceling due to safety precautions from the pandemic. Companies are now shifting their marketing strategy from live conferences to webinars and virtual type events.
A part of virtual event promotions is about developing eye-catching graphics to be shared across social media channels to increase engagement and sign-ups. To assist in designing a graphic that stands out in a feed of endless content, below is a collection of webinar examples. The examples are chosen based on their eye-catching colors and imagery, the ability to digest the information quickly, and the balance of elements.
You may use these examples for inspiration when designing graphics for your own company's webinar type event. The page will be a growing collection and will receive monthly updates with new webinar examples from LinkedIn.
Last updated: 07/21/2020
Webinar Designs Organized By Layout:
Speaker Headshots (Circular)
Pilot.com
Apptentive
AppDyanmics
Vidyard
Storybrand
Litmus
ActiveCampaign
Kinsta
Arc.dev
Slack
DigitalOcean
Speaker Headshot (Rectangular)
Sendbird
Optimizely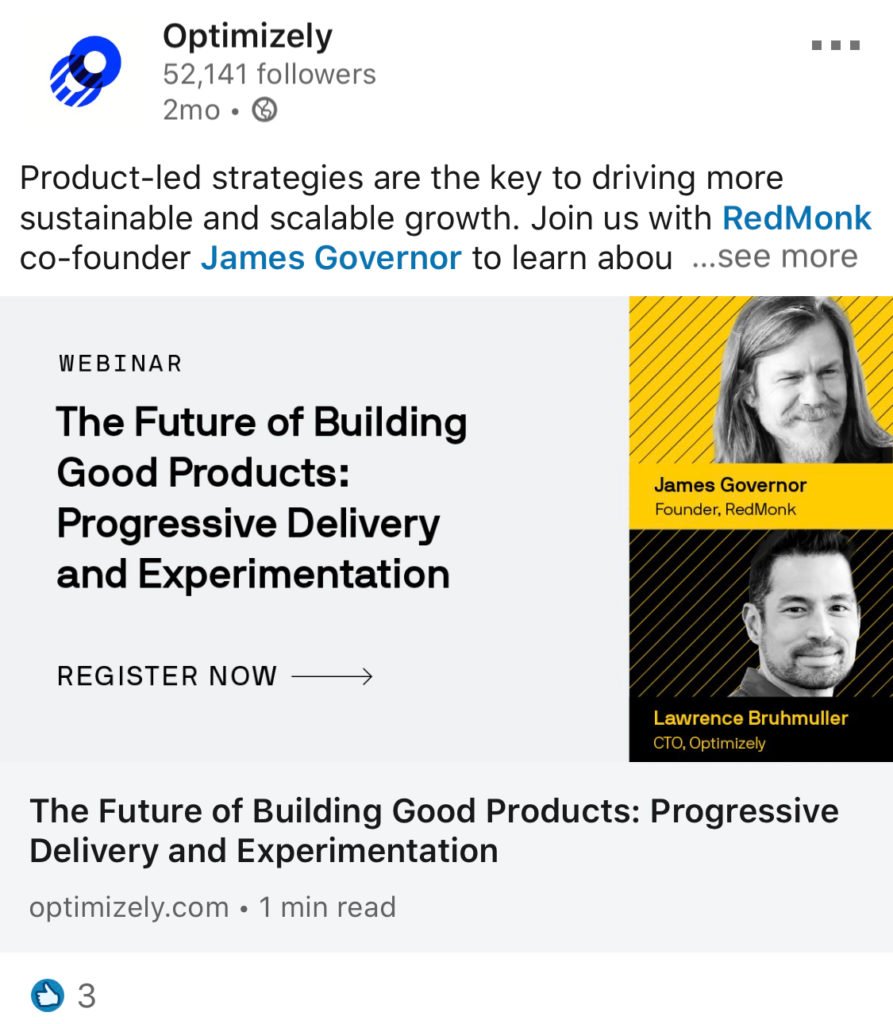 Spark Genomics
Zapier
Hotjar
Zoom
Search Engine Journal
Mailchimp
Speaker Cutout
Drift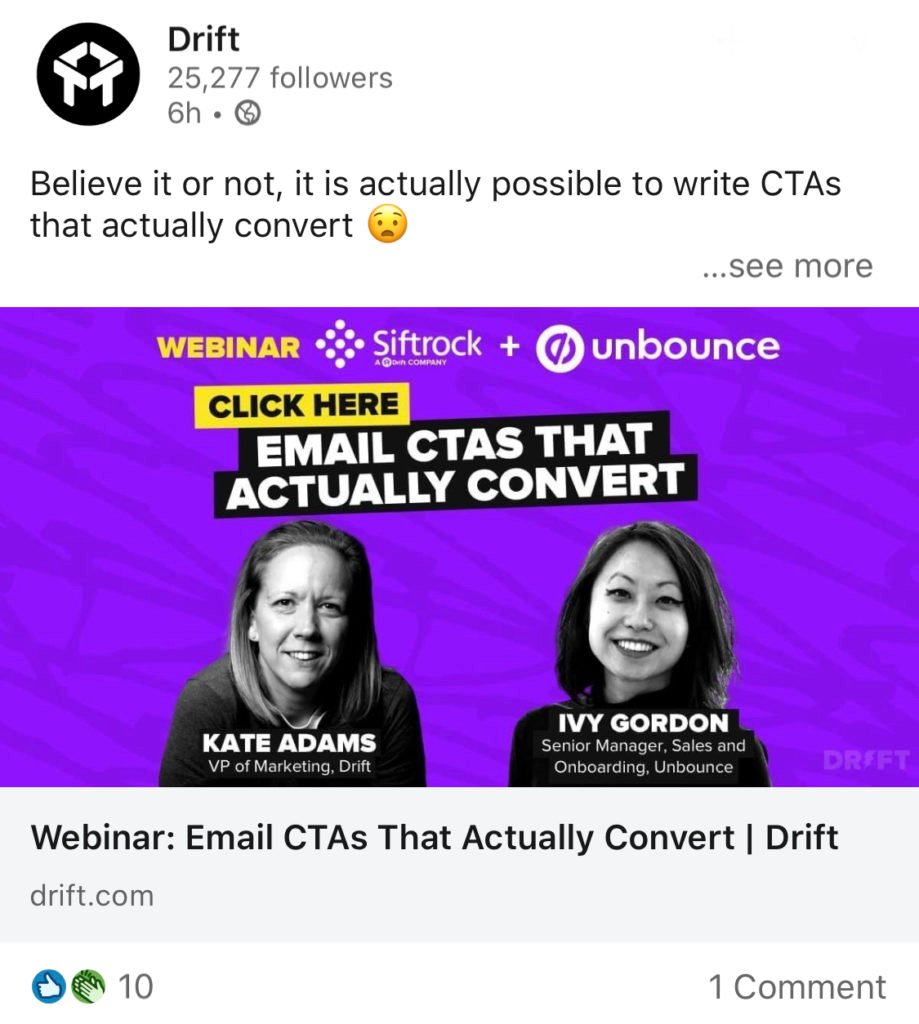 Barbara Corcoran
Text Only
HubSpot
RollWorks
Gusto
Wistia
Marketo, an Adobe Company
Using LinkedIn Webinar Designs For Inspiration
The collection of LinkedIn webinar graphics are intended for inspiration when creating your promotional images. It's nice to view and compare different design layouts when promoting a similar type of event. Some webinar graphics may more suitable for your company's branding, whereas others may spark creativity in how you can better arrange text with images.
I hope this collection of designs helps in overcoming creative roadblocks, enhancing work productivity, and ultimately allowing you to create effective LinkedIn webinar designs that will promote the event you and your team have worked hard to build.
If you'd like to add your own LinkedIn webinar design to this list, please contact me here.
With over 10+ years of experience in marketing and design, Jiun help businesses manage and execute marketing campaigns, track goal metrics, develop SEO-friendly content, optimize the buyer lifecycle, and collaborate with multiple partners, vendors, and press to maximize a brand's lead acquisition strategy. Her background in marketing, graphic design, and front-end web development allows her to easily plan, communicate, and develop projects to meet your organizational goals.