Excited to share who recently joined your company to promote positive culture and growth? Or are you ready to promote an amazing speaker in an upcoming webinar on LinkedIn? To catch the attention of your readers, it's important to showcase an individual beyond a generic copy and paste of their LinkedIn profile headshot. In this post, you'll discover a variety of creative designs of employee spotlight posts for inspiration.
The employee spotlight examples are saved from published LinkedIn posts, and the list will continuously be updated with new images over the course of the year. If you have any examples you'd like to add to the list, feel free to reach out or comment below.
(Last updated: 07/21/2020)
1. Litmus
2. Twitch
3. Calendly
4. Airbnb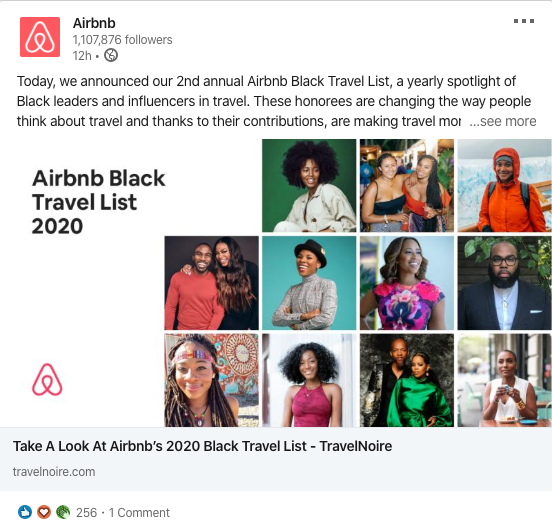 5. Confluence
6. Zillow
7. Drift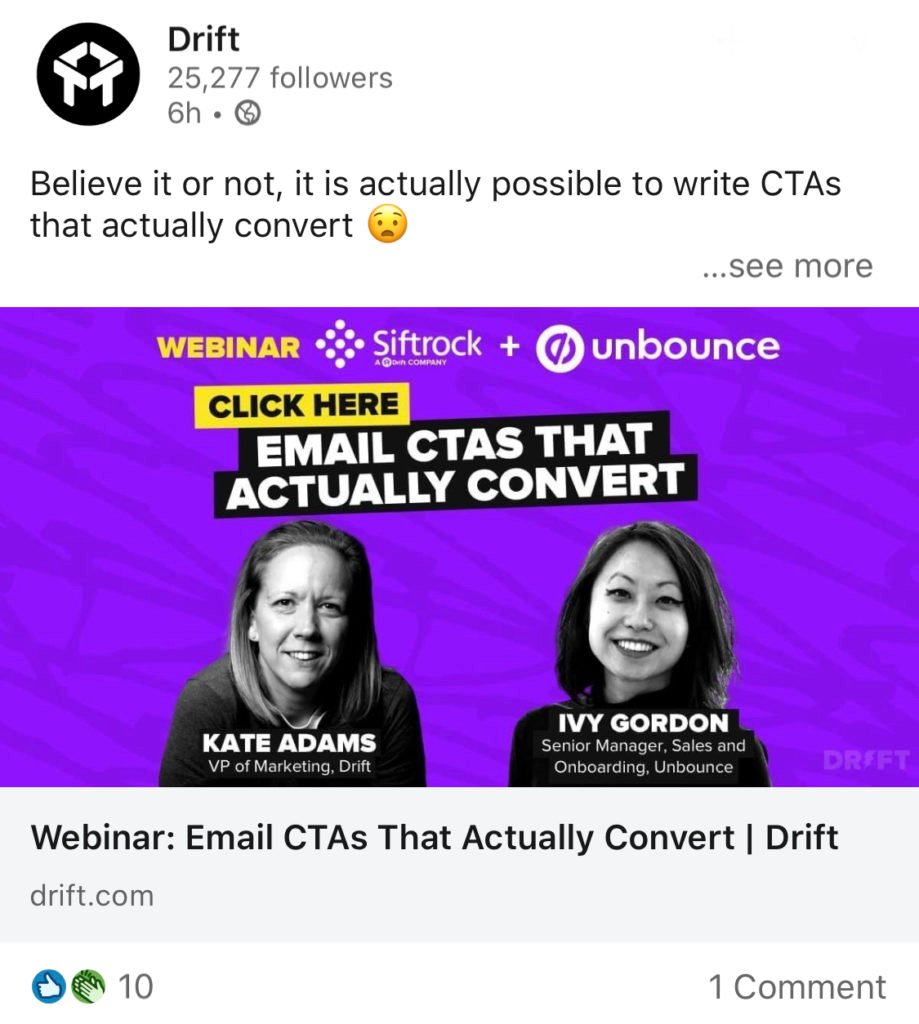 8. Kasih Food Production Co.
9. WKFC Underwriting Managers
10. InVision
11. Chargify
12. Dribble
13. monday.com
14. Challenger
15. LinkedIn
16. Salesforce
17. Google Cloud and Google Ads
18. Ketchup Marketing
19. Arctic Leaf
20. FullContact
21. ASU GSV Summit
22. SaaStr Annual 2020 (ft. AdRoll and Zapier)
23. Hotjar
24. AppDynamics
25. Apptentive
26. Pilot.com
27. Sendbird
Looking for Webinar Post Inspiration?
28. Optimizely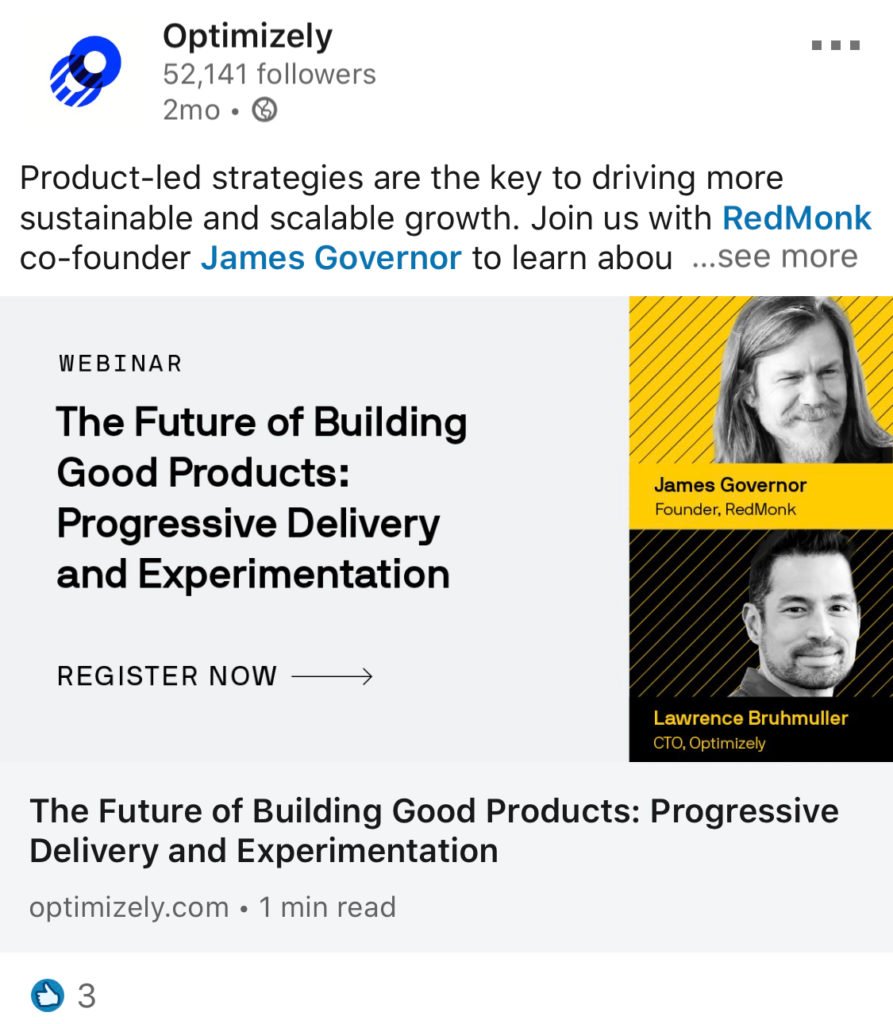 29. Arc.dev
30. Slack
31. Vidyard
32. Amadeus
33. Mailchimp
34. SwagUp
35. Kinsta
36. ActiveCampaign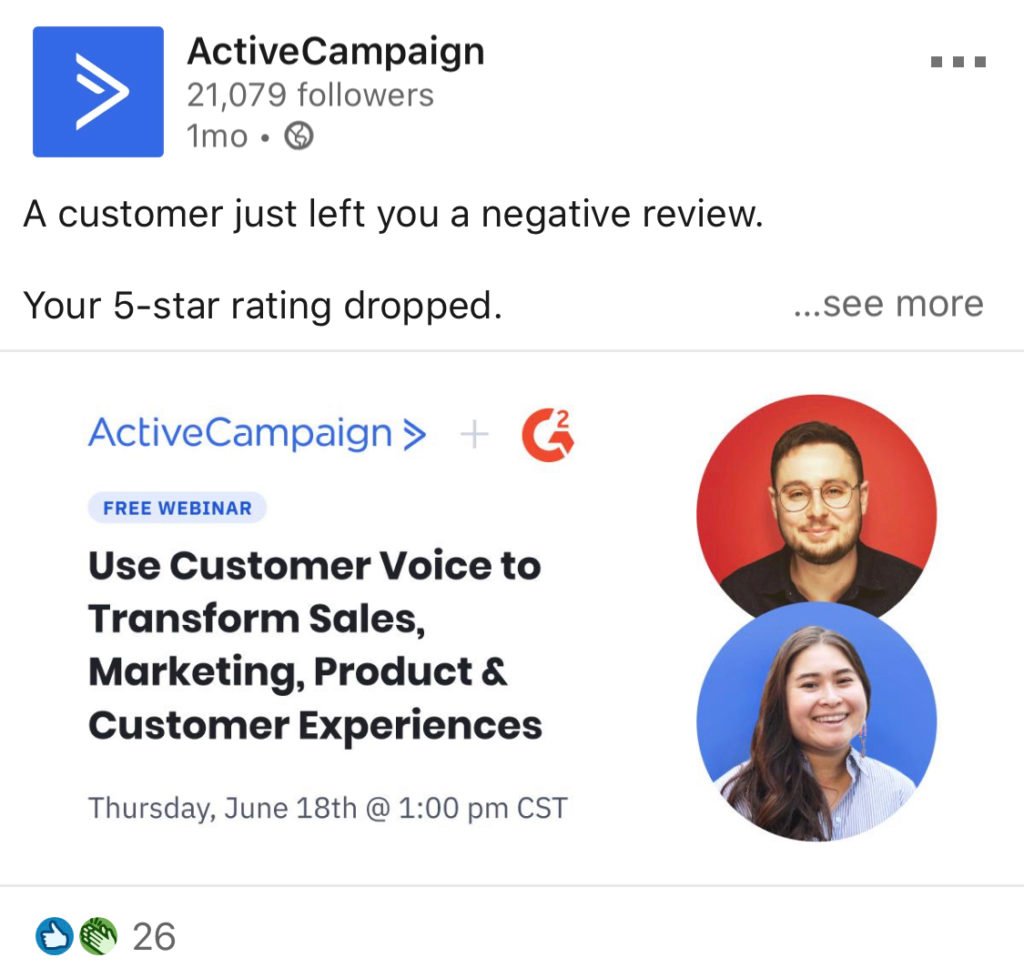 37. Spotify
38. HubSpot (ft. Josh Chang)
39. Search Engine Journal
40. Spark Genomics
41. Lattice
42. SurveyMonkey
Thank you for checking out my list of creative employee spotlight post examples on LinkedIn! Bookmark this page and check back in a few weeks for more examples.
If you are would like to ad your own graphic to this list, feel free to send me a message here.
With over 9+ years of experience in digital marketing, Jiun helps businesses attract new customers through multiple digital channels. She also designs marketing collateral, and builds websites that supports business growth. Jiun has background in graphic design, marketing, and front-end web development which allows her to create simple and effective marketing strategies.